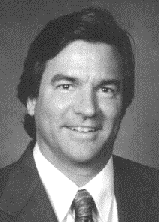 John Abbott
30 Lakeview Drive
Lindale, Georgia 30147
1-888-7-HAVE-FUN
706-232-6216

www.johnabbott.com
www.utheboss.com
Email: john@johnabbott.com








About John Abbott:
Author:
"Secrets of Real Estate Millionaires"
"How to Start Your OWN Business for Fun and Profit!"
"How to Break into Broadcasting"
"How to Make Your Muscles Pay!"
Entrepreneur:
Started and runs several businesses, including Abbott Enterprises, Therapy Seminars, and Free Enterpri$e Newsletter.
Health Care Professional:

A licensed Therapist in the field of Physical Therapy.

Actor:

Small part in the Disney Movie "Perfect Harmony."
Radio and Television Broadcaster and Public Speaker for over 20 years.
Mr. Abbott is currently the owner of an OLDIES radio station "Oldies 700" on Oldies700.com